Specializing in Group Sales  
Our founder has participated and danced with many teams giving her insight to the hurtles teams face…like finding a shoe that everyone can live with…not a shoe that everyone will love.  Unfortunately, the "perfect" shoe for one dancer can be a nightmare for another.  
This page is designed to help you and your team make the BEST choice so your performance is a success!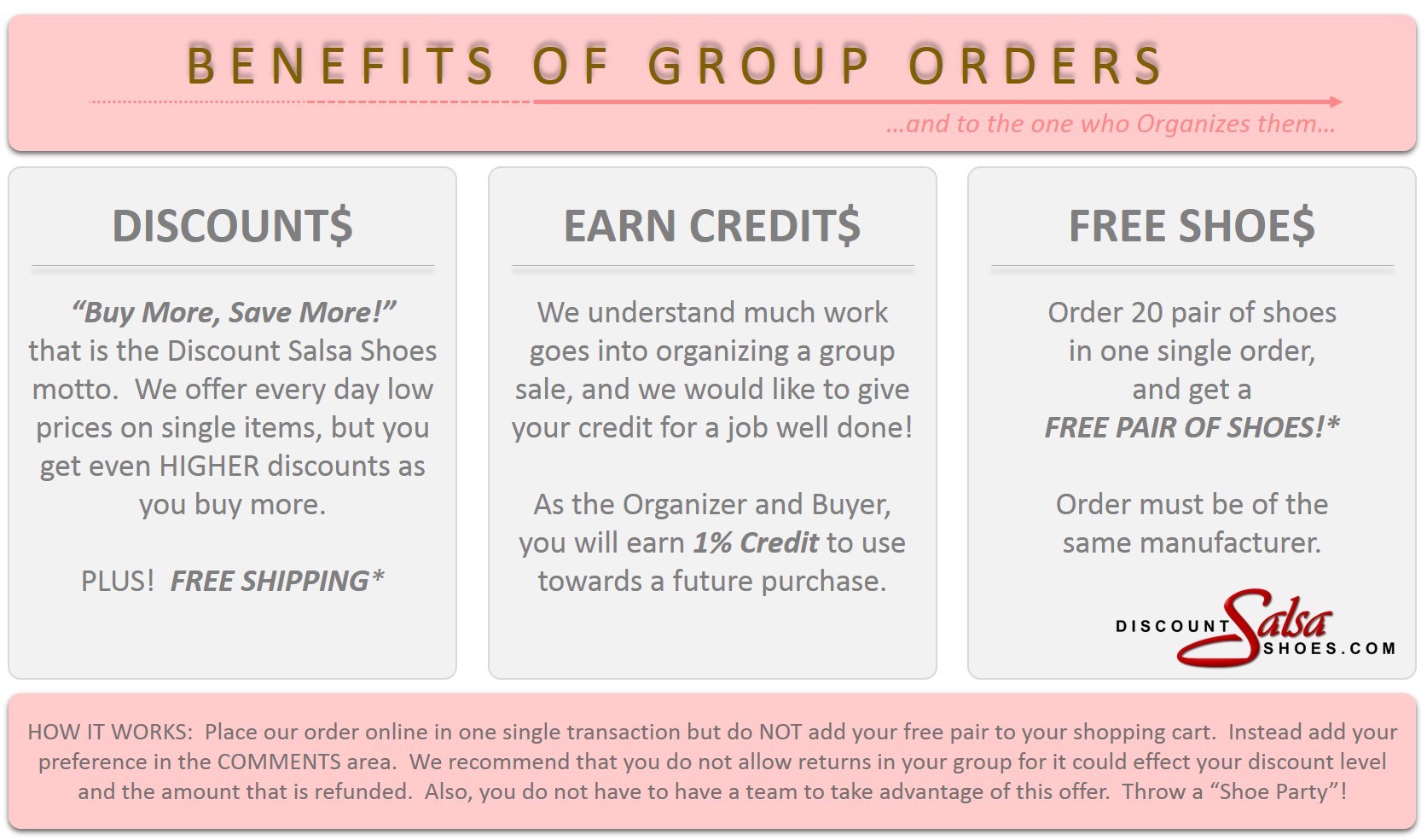 CAN ANYONE GET A GROUP DISCOUNT?
YES!
The more shoes you buy, the more you will save.  AND…you will get a FREE pair of shoes if your order is 20+ pair of Very Fine Dance Shoes.  Most teams will use this opportunity to also purchase additional shoes to take advantage of our highest discount level.
WHAT MAKES A GOOD TEAM SHOE?
STRAPS
I'm starting off with straps because it's one of the largest factors in how a shoe fits.  If your team doesn't have a preference, we recommend either a T-Strap or a Low-Crossing Strap.
SHOE BEST FOR PERFORMING
Have you ever been sitting in an audience watching a performance and all you could look at were the shoes the dancers were wearing?  As much as we'd like our feet to stand out, as a performer, do you prefer the audience staring at your feet or at your performance?
Outfits should compliment a performance…not BE the performance.  As fun as it is to bling out your shoes or choose crazy colors, keep it to a minimal.  For most costumes, the tans and blacks are the best choice.  Tans like the GFranco Sunset will also elongate a woman's legs giving dancers more extension.  And our Crystal Collections give just the right amount of flare without taking away from your performance.
HEELS
Stilettos are gorgeous but unless you're a professional, we recommend sticking with the basics of either a 2.5″ heel or a 3″ heel.  The 2.5″ heel is thicker and sturdier which is best for most student teams.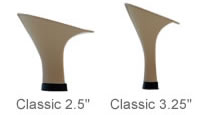 SUGGESTED TEAM SHOES
Our warehouses try and keep as many popular team shoes in stock as possible.  Below are just a few suggestions, but email customer service for product availability BEFORE you place your order.  If an item is available but show only 2 in stock, we recommend that you keep in mind an alternative.  Also, please indicate in COMMENTS when placing your order that your order is a team order.